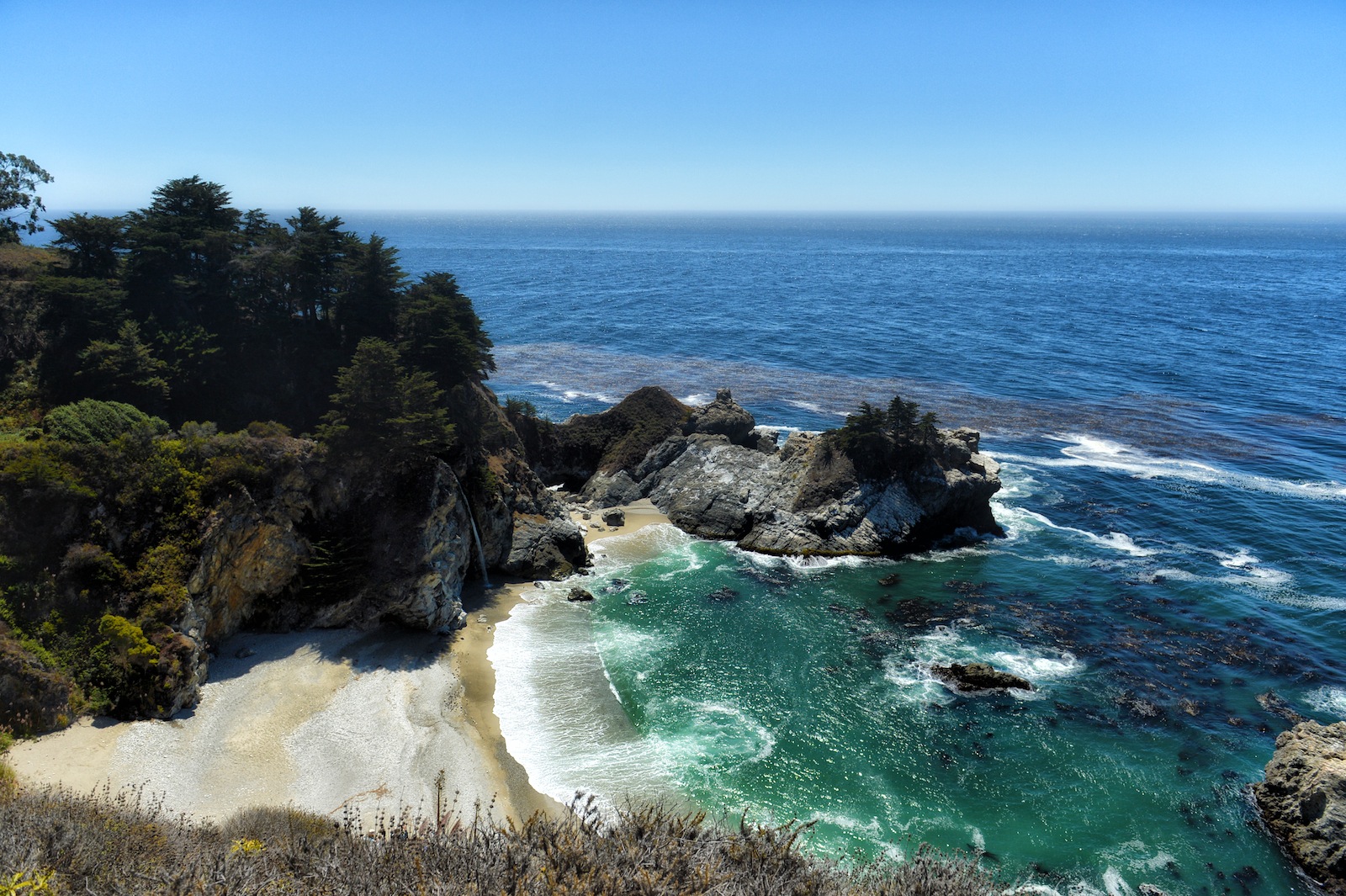 Resource - Shark Research Committee
Big Sur
—
On November 11, 2014 Jason White was surfing at San Carpoforo Beach, located about 20 miles North of Pico Creek, just below the Southern terminus of Big Sur at the mouth of San Carpoforo Creek. It was
12:00 PM
and he had been on the water one hour.
There was a patchy fog with light offshore winds and an estimated air temperature of 63 degrees Fahrenheit. The ocean was glassy with consistent 5 – 7 foot waves over a sandy ocean floor 15 feet deep.
Water visibility was about 25 feet with an estimated temperature of 61 degrees Fahrenheit. No marine mammals were observed in the area.
White reported;
"I was surfing alone, with no one in the water and only my little 18 year-old sister on the beach. After about an hour of surfing, I looked to my left (South) down the beach and observed, about 20 yards away, a large dorsal fin coming straight at me. A wave passed and lifted the shark a bit which made it visible to see in the clear water. It was a Great White Shark 12 – 15 feet in length.
I turned as calmly and fast as I could and luckily took the next wave in. I didn't turn around to look at the shark but rather kept my eyes on the beach. My little sister on the beach had seen the shark before I did in the water when it was about 40 yards from me.
After I had noticed it and made the paddle in, she said it came within about 10 yards of me before I took off on the wave in.